---
---
Small Parts for absoluteBLACK Chain Guide / Bashguards. Don't see the part you're looking for? Give us a call! 
 Plastic Top Guide Piece - Oval Chain Guide plastic top guide piece only
Bash Guard Plastic Spare - BashGuard plastic spare for ISCG-05 and BASH GUIDE - 28-34T Oval (36T Round)
Top Guide Mounting Kit - Bolt and nut spares
Top Guide Spacer Set - Chainline spacer spares
ADJUSTABLE CHAINLINE
Our Oval Guide™ chain guide can accommodate any chainline between 48-53mm. That means it fits from 1X setup with 49mm chainline to Boost specific 52mm chainline and more. Chainline is adjustable in 0.5mm increments, with 4 included spacers 0.5, 1, 2 and 3.5mm.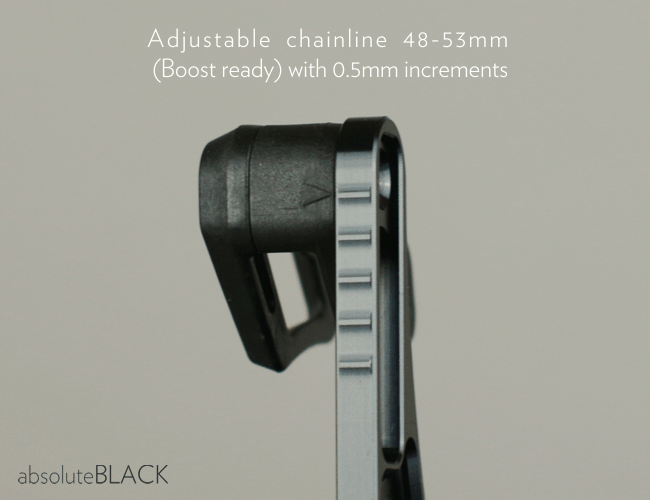 TOOL FREE - FRONT FLIP TECHNOLOGY
Our chain guide has a tool free movable front part of the cage. You can access the chain using your hands only. If you ever need to make small adjustments on the trail after a crash or broken chain, you don't have to worry about removing the Oval Guide™. You simply flip the outer section of the guide with your fingers, which will give you free access to the chain. Once you've made adjustments, you flip it back.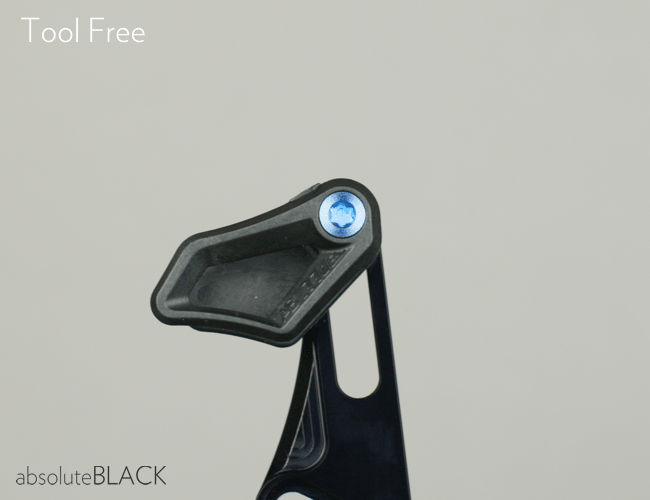 ADJUSTABLE SIZE
Our chain guide can accept oval chainrings from 26-34T and round rings from 28-36T. Small markers on the side of the back-plate show the ideal position of the guide for your desired chainring size.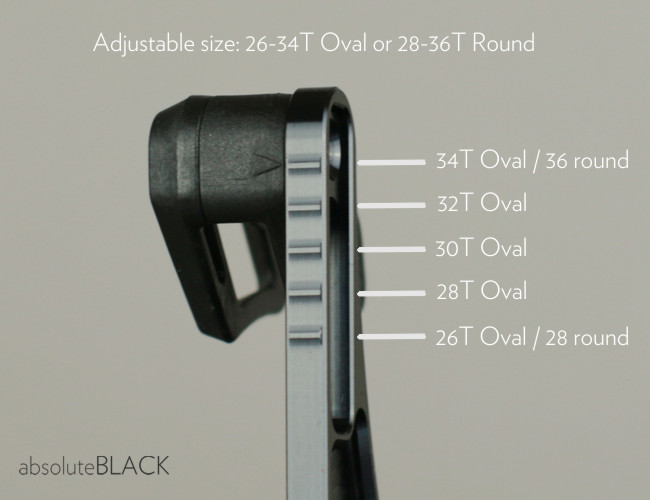 ---